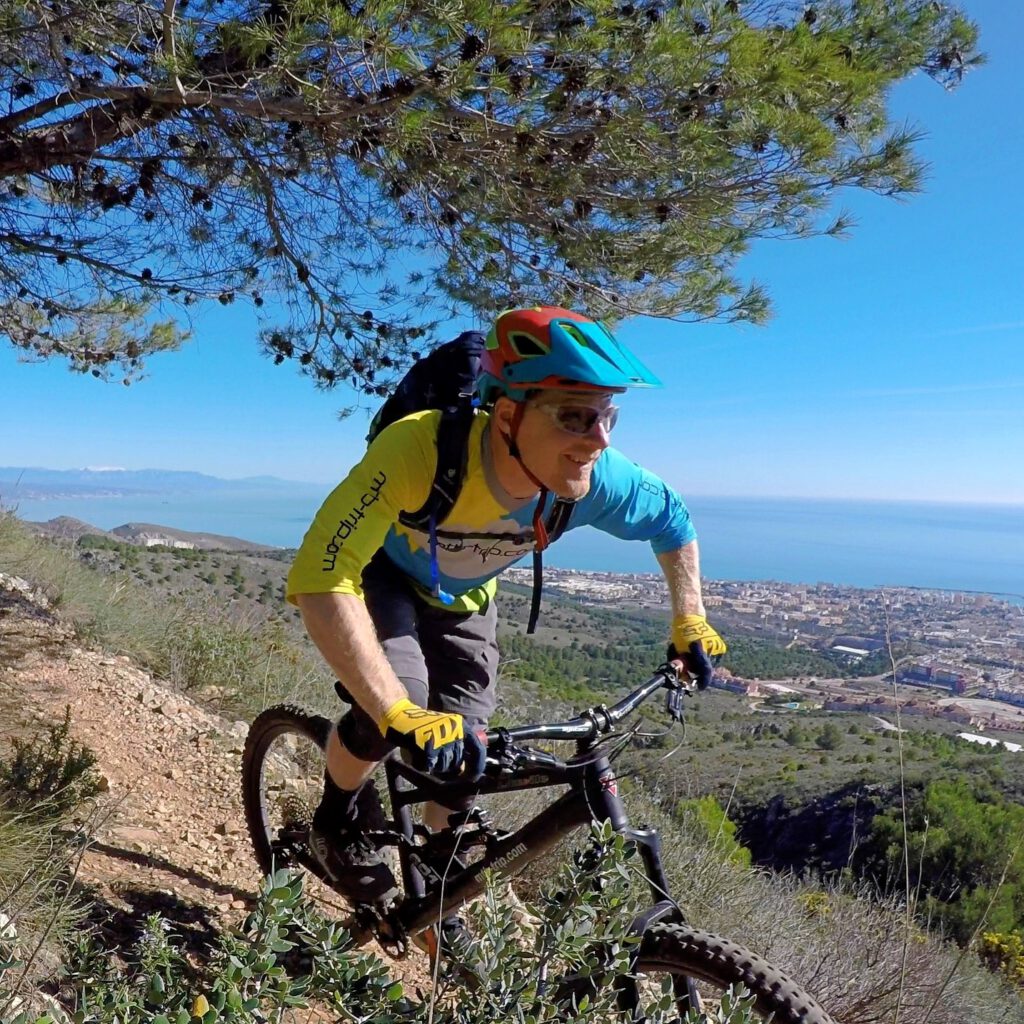 Kevin Tews, operator of mtb-trip.com
"mtb-trip.com offers you blog posts about very special mountain bike destinations worldwide. Here you will find inspiration for your next MTB trip and the highlights, tracks, after-the-ride section with culture and cuisine, as well as the travel information for each destination and mostly also links to tour operators and guides on site.
All destinations are labeled with the mtb-trip.com quality seal, so to speak, because I have travelled to all of them myself and got to know the recommended operators and guides personally.
I have been traveling the world with my mountain bike for around 25 years and have lived on 5 continents. During this time I got to know many aspects of mountain biking and was active as a MTB guide, tour operator or hobby-racer. Many times I simply enjoyed MTB trips and adventures which I share here with you.
In Malaga and Sierra Nevada you will find me as a guide from time to time, so check out the blog posts about it.
Enjoy!
Kevin"