Sierra Nevada Highlights
Pure nature! Fantastic, wide mountain landscapes
Picturesque mountain villages with shiny white buildings
Endless network of natural singletracks
Descent from the highest mountain on the Iberian Peninsula (Mulhacen 3.482m) to the beach is possible
View across the Mediterranean even seeing Africa
Typical Spanish hospitality (also on the trails)
Delicious Spanish cuisine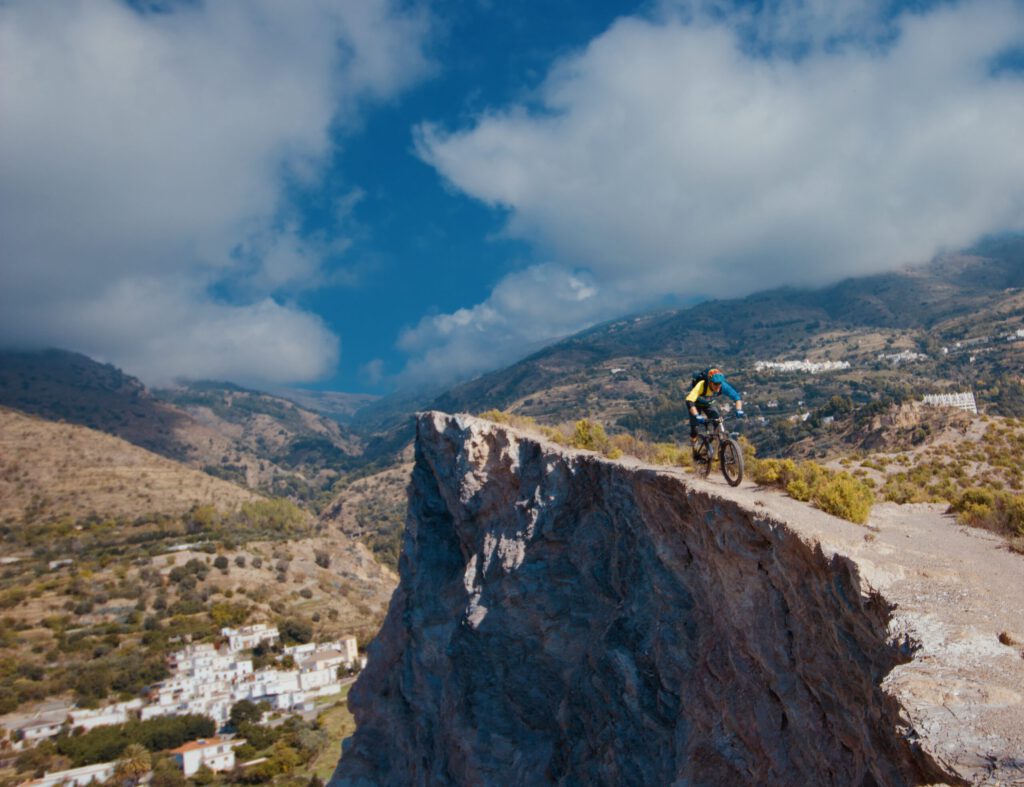 The Singletracks
An endless network of natural singletracks run through the Sierra Nevada. There are hiking trails or traditional paths that once served to cultivate the terraced fields
Mostly you will find challenging, high alpine like singletrack that needs a fair level of experience, there are some beginner suitable tracks though
Outside of the national park, all trails are allowed be ridden on a mountain bike

The Top Singletrack Spots:
On the sunny south side of the Sierra Nevada, the towns of Bubion, Pampaneira or Capileira serve as excellent starting points. The tracks start on the outskirts of town or with a short drive, the neighboring side valleys are very easy to reach offering more tracks
On the north side, La Zubia near Granada or Monachil are ideal starting points.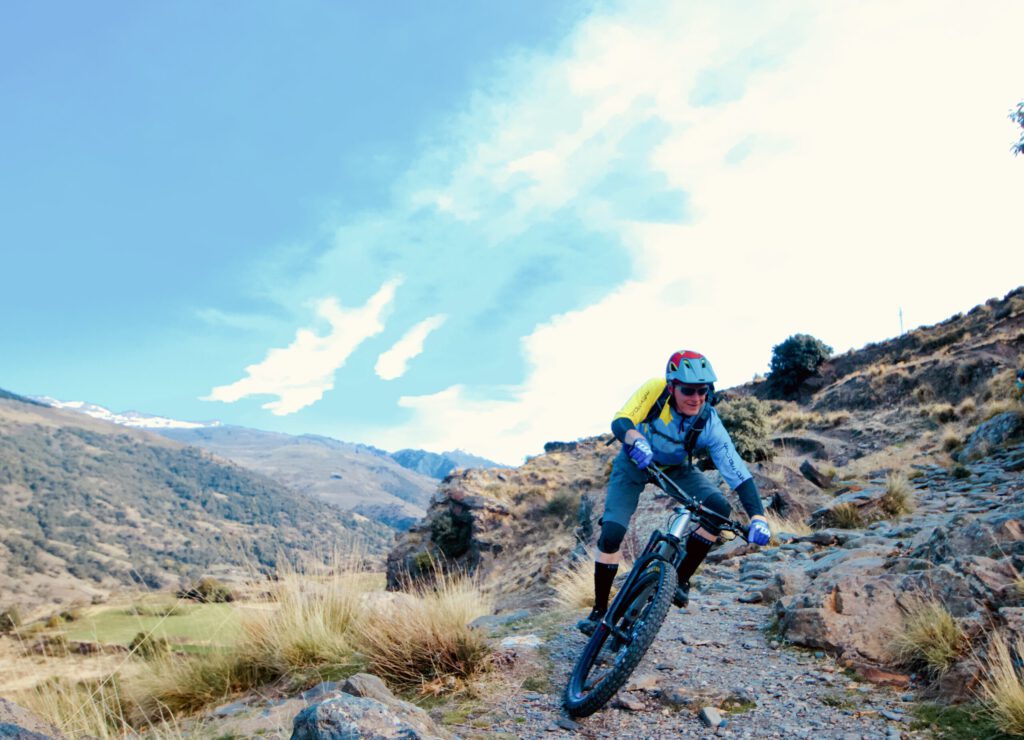 After the Ride
In each of the mountain villages there are different restaurants with local delicacies. Afterwards, the social get-together is definitely a part of it. The legs can be stretched out on a stroll through the picturesque alleys of the mountain villages. Go to a place with a view in time for the wonderful sunset!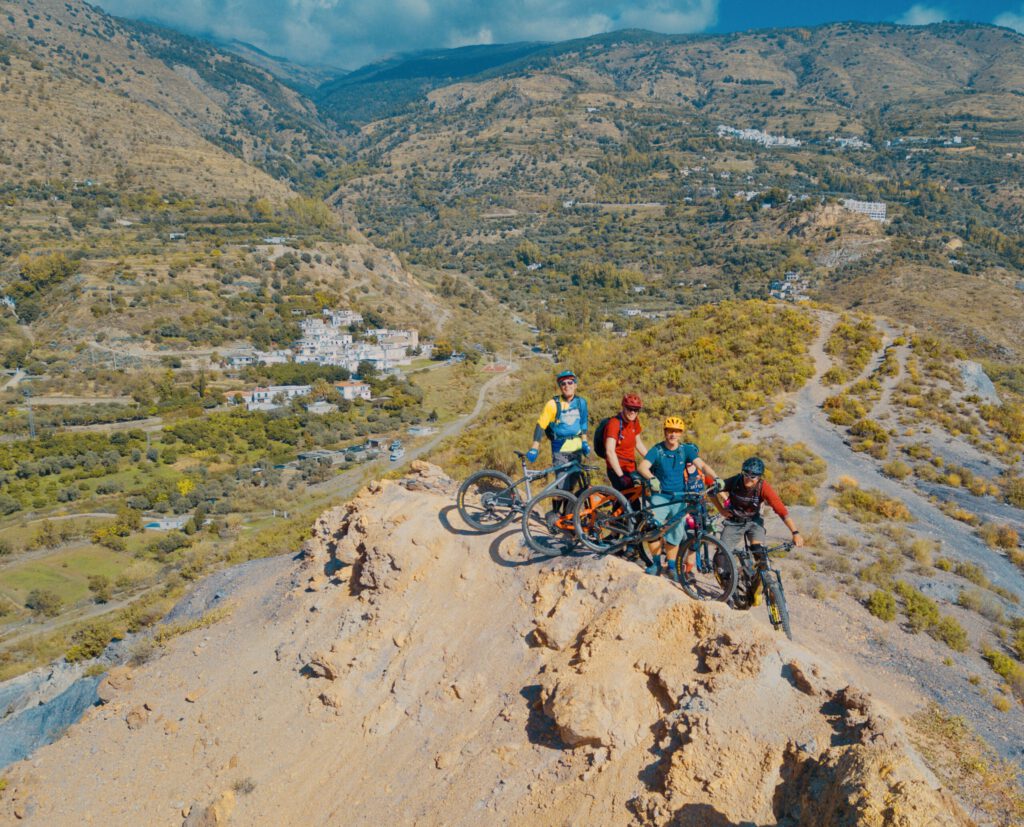 Sierra Nevada Travel Information
Best travel time: May-October
In summer, the mountain climate is super pleasant in this region. Biking is also good in winter, then the snow is usually only above 2000 meters above sea level. Below that, the trails are dust and dry. Only at night it gets rather cold during winter time.

Getting there:
From Malaga airport you can drive to the top spots of the Sierra Nevada in about 2 hours. Switchbacks offers shuttles from the airport (see tour operators below). Malaga airport is served by many cities from all over Europe.

Accommodation:
A very nice guest house in Bubion with a bike garage and workshop is available via Switchbacks. Booking: see tour operator.

Good to know:
In Spain the rules regarding the use of trails are clearly defined: Outside of national parks and nature parks, all trails may be ridden on a bike, in nature parks only with special permission, in national parks it is prohibited. In the Sierra Nevada, the border of the national park runs at approx. 2000 meters above sea level, higher up only wider tracks are allowed, but don't worry, under 2000m there are more than enough singletracks for a wonderful week's holiday.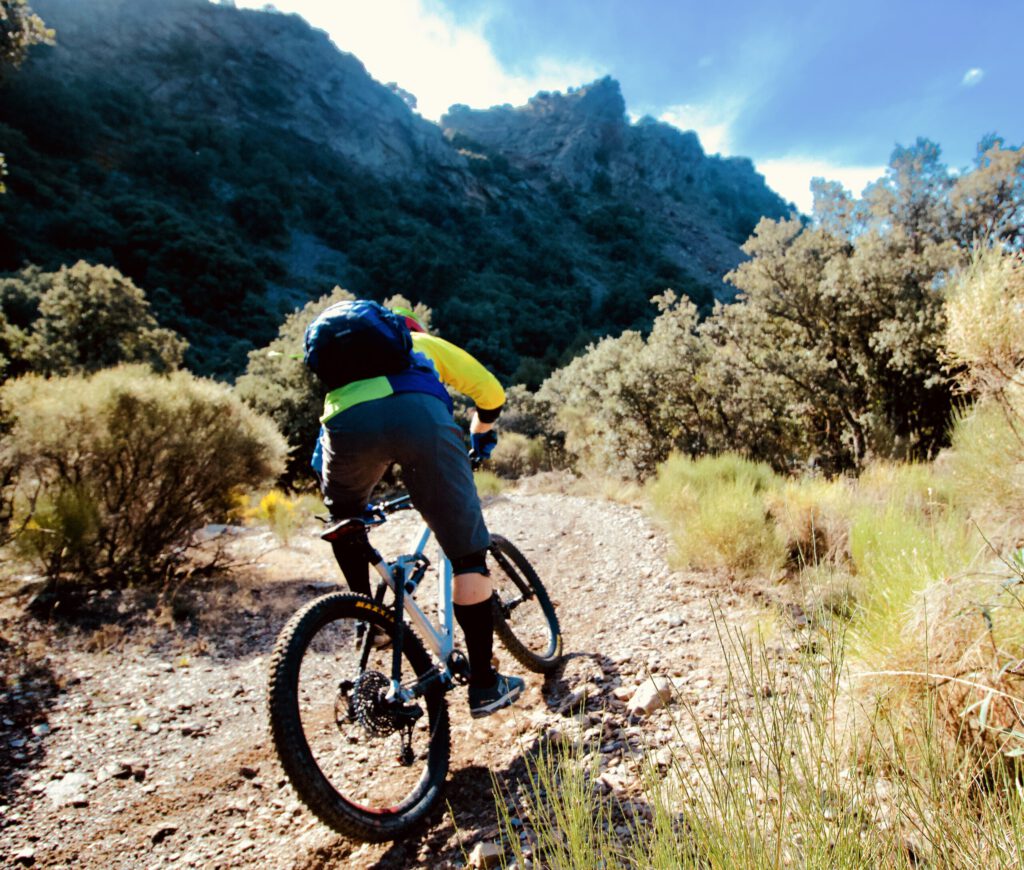 Guides & Tour Operators
Kevin from mtb-trip.com is a German-English-Spanish-speaking guide at Switch-Backs MTB on certain dates for trail camps in the Sierra Nevada. Feel free to check the dates by
e-mail: kevin@mtb-trip.com or Whatsapp: +49 176 66908053. The camps consist of a mix of the best shuttle trails and you step for the finest summit experiences and trails that you can do with shuttles not reached.

As an organizer for shuttled Enduro and DH weeks, I can absolutely recommend Switch-Backs MTB. Fun is guaranteed. Michael and his team are very responsive to the needs of their guests. Many regular guests testify to this, who have been coming back for years. Details at
www.switch-backs.com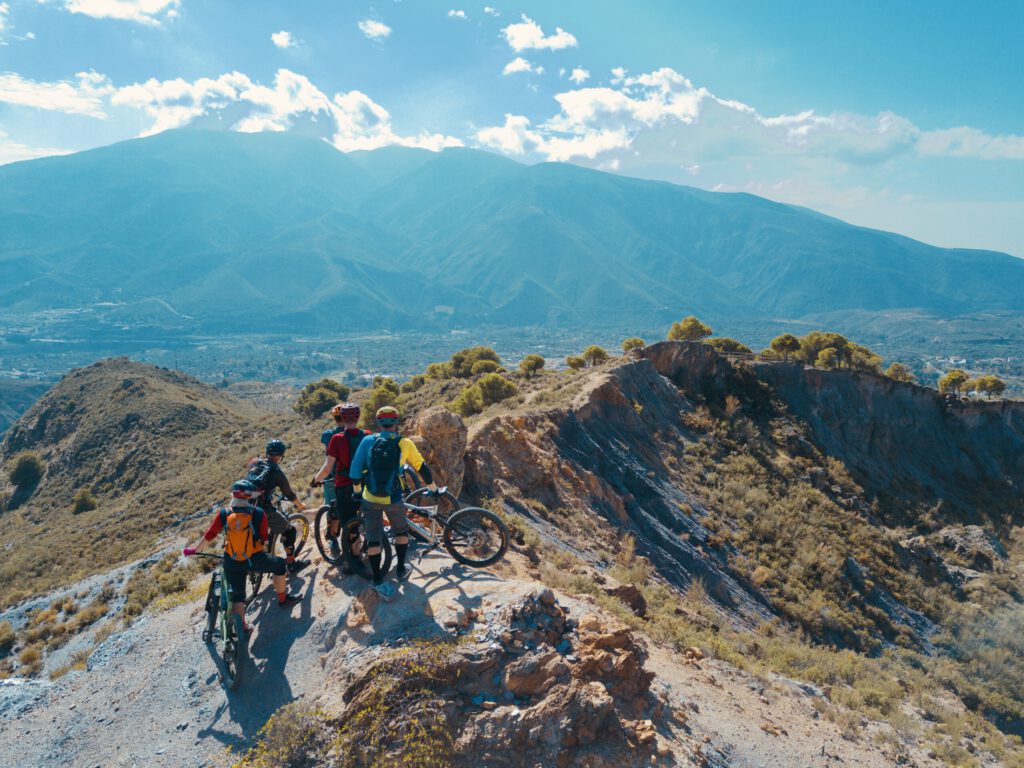 Credits
Pictures and video in this post by www.charliecoquillardmedia.com