Malaga Highlights
Super diverse singletrack network!
Mountainbiking with seaview
320 days of sun per year
Ride in shorts in winter
Spanish hospitality (even on the trails)
Tasty Spanish cuisine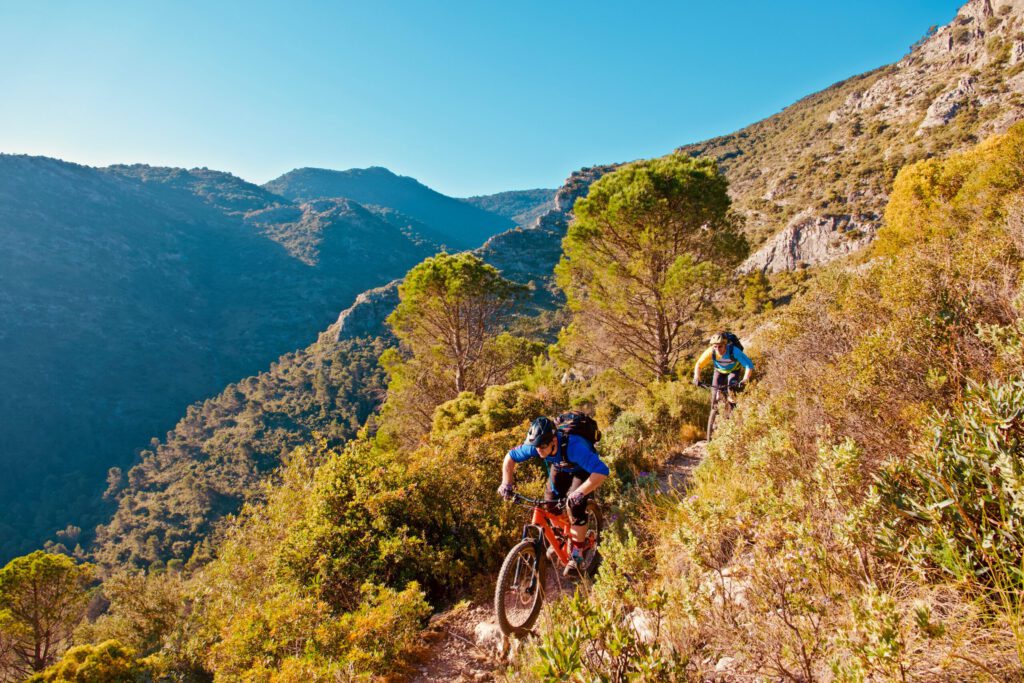 The Singletracks
There is something for everyone:
Pure flow on forest trails
Surfing on sand trails
High alpine feeling on rocky, blocked hiking tracks
High speed enduro and DH tracks, peefectly designed by local mountainbikers
Airtime on jump lines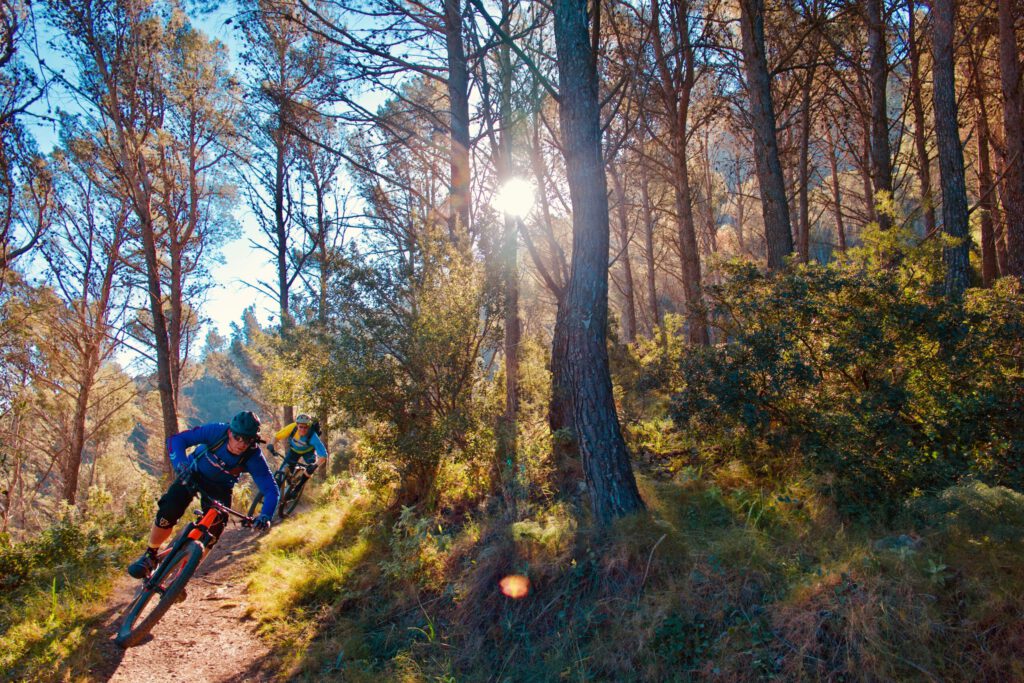 The top trailspots ar at:
Sierra de de Mijas west of Malaga, highest point at 1,150 meters above sea level, from there descent to the beach or one of the quaint mountain towns.
Montes de Malaga on the east side of the city: Enduro trails at their best, after a ride in the hills roll into the old town.
El Chorro: Flowy tracks in the forest near the world-famous Caminito del Rey, approx. 1 hour from Malaga.
La Zubia: Training area for some of the DH and Enduro elite, approx. 2 hours from Malaga.
Sierra Nevada: See separate post.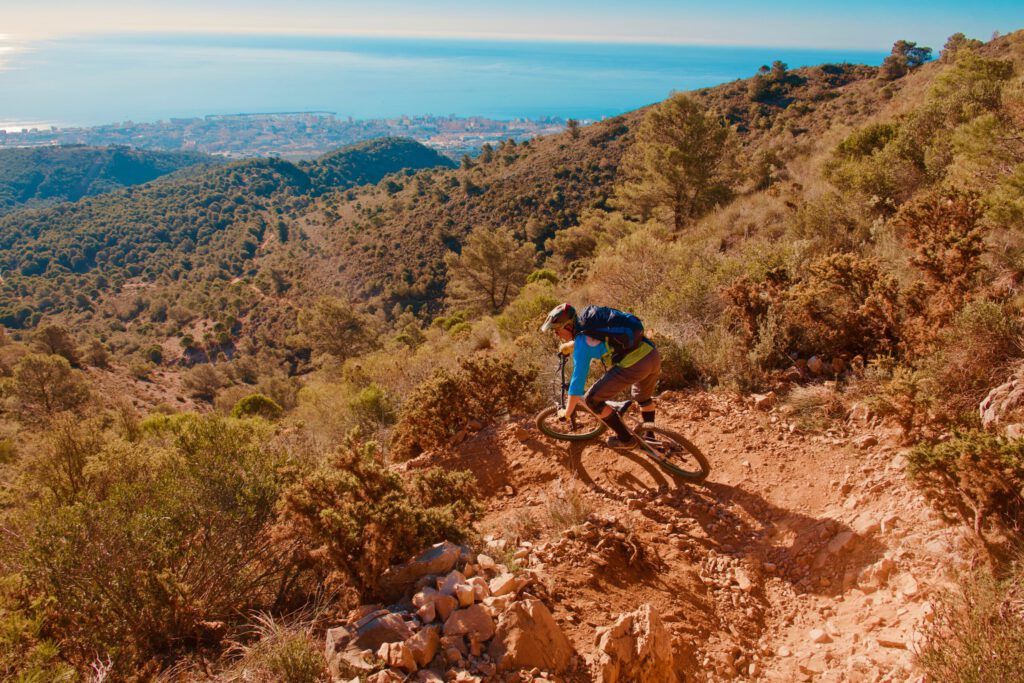 After the Ride
Best places for food are:
The old town of Malaga
Torremolinos along the coast with terraces facing the sea
The small towns in the hinterland (e.g. Alhaurin el Grande or de la Torre) with the best local cuisine and significantly fewer tourists

Top activities without a bike:

Sightseeing in the old town of Malaga
Walk through beautiful Mijas
Hiking on the world-famous Caminito del Rey
Excursion to Ronda
Malaga Travel Information
Best travel time for mountain biking: November-April
When the weather is wet and cold in most of Europe, the sun of southern Spain makes for perfect temperatures during your ride.
Getting there:
Malaga airport is one of the largest airports in Spain and is served by many cities from all over Europe.
Accommodation:
The "Switchbacks" finca in Alhaurin el Grande is perfectly equipped for the needs of mountain bikers with a bike garage, workshop and washing area. During the winter months there are up to 20 mountain bikers in the 9-room finca every week. Perfect for groups and solo travelers! Booking: see tour operator.Excursion to Ronda
Good to know:
During the day, even in winter, it gets up to 25 degrees at sea level. However, it is cooler on the peaks and at night it can cool down to 5-10 degrees. Pack appropriate clothing!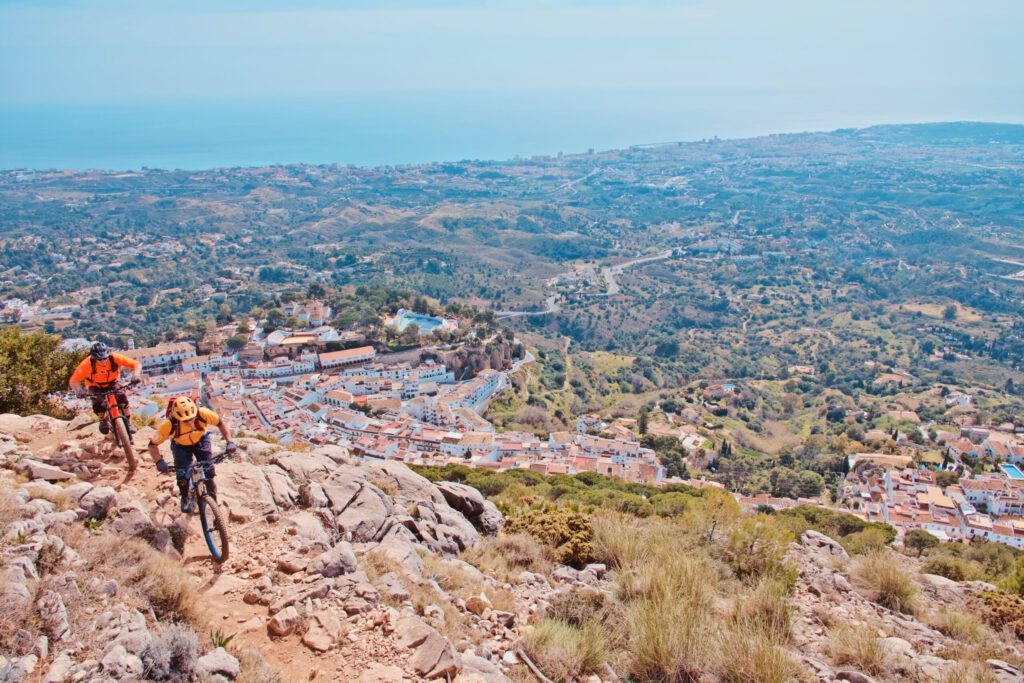 Guides and Tour Operators
Kevin of mtb-trip.com is a German/English/Spanish-speaking guide at Switch-Backs MTB on certain dates for trail camps in Malaga. Feel free to check the dates by e-mail: kevin@mtb-trip.com or Whatsapp: +49 176 66908053. With Kevin you will do a mix of the best shuttle trails and in addition do some proper pedalling up to peaks and tracks that cannot be reached by shuttles.
I can absolutely recommend Switch-Backs MTB as THE organizer for shuttled Enduro and DH holidays. 100% of fun is guaranteed. Michael and his team are very responsive to the needs of their guests. Many returning guests testify to this, who have been coming back for years. Details at:
www.switch-backs.com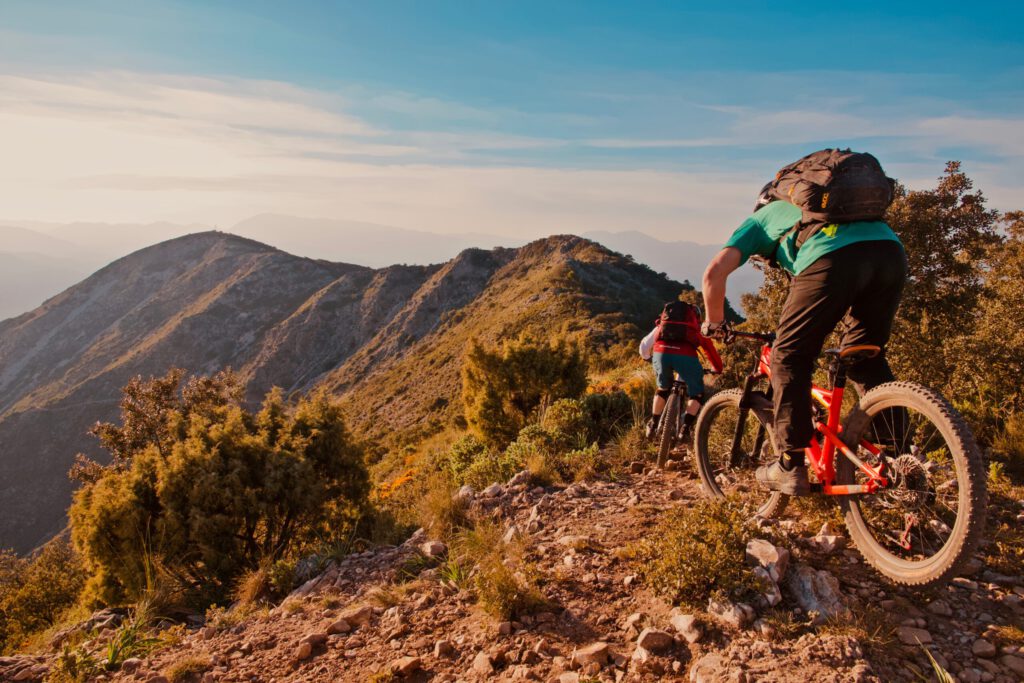 Credits
Alle pictures and videos in this post (c) copyright by mtb-trip.com und trailxperience.com